It is known as "Omkari Japa" means chanting of "Om". Udgeeth pranayama is the simple breathing exercise. Should be practiced on a daily basis like other 6 recommended pranayama.
The Udgeeth Pranayama is most easy and common pranayama among all the 8 daily Practice Pranayama according to "Patanjali yog sutra". Pranayama is also known as "breathing exercises". It is the art of conscious breathing. All it takes could be a little investment of your time on a daily basis to reap the wonderful edges that follow of Pranayama needs to supply. Udgeeth Pranayama entails primal sound reverberations to resonate and awaken mind to its inherent, immense potential. Mind, woke up and attentive to its potential, is capable of realizing no matter it focuses on. Thus, it's imperative to focus solely on the specified consequence throughout Pranayama follow. Udgeeth Pranayama is good to cure depression, insomnia, lack of concentration and other brain related problems. Udgeeth Pranayama involves chanting of AUM (OM) with every exhalation – lasting up to twenty seconds.
Steps of Udgeeth Pranayama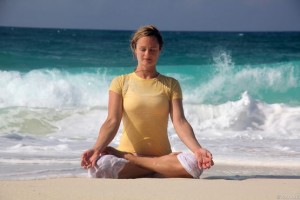 Sit in a suitably relaxed posture.
In this pranayama the inhaling and exhaling duration should be long.
Inhale deeply and while exhaling chant Ommmmmmmmm for a long time as much you can.
In all pranayama the breath plays an important role. So concentrate on your breath and feel the positive energy comes when you inhale and negative energy goes out while exhaling.
Repeat this for 5-10 minutes.
Benefits of Udgeeth Pranayama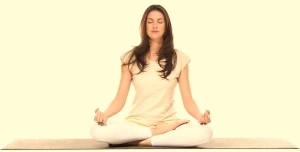 It calms the mind and brings stability.
It relieves tension, anger and anxiety.
Excellent breathing exercises for meditation.
Effective against hypertension.
It cures problems related to sleep (Insomnia) and bad dreams.
Control the high blood pressure and cure it.
Cures the problems related to the nervous system.
Cures acidity.
Improve memory power.
Precaution of Udgeeth Pranayama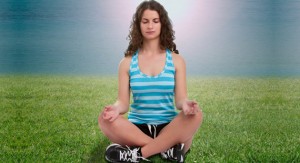 Should be practiced under expert guidance.
In this pranayama the inhaling and exhaling duration should be long.
Should practice pranayama on an empty stomach.
Having gap of 5 hours between yoga practice and your meal.
Better to practice in the morning in fresh air.
Anyone can practice Udgeeth Pranayama. Including children to old age. You can practice this any time whenever you feel stress.