Bhastrika is an important breath exercise in yoga and pranayama. It is sometimes treated as a kriya or 'cleansing action' along with kapalabhati to clear the airways in preparation for other pranayama techniques. Bhastrika involves a rapid and forceful inhalation and exhalation powered by the movement of the diaphragm. The movement of air is accompanied by an audible sound. One inhale and exhale equals one round of bhastrika  and it may be repeated for many consecutive rounds.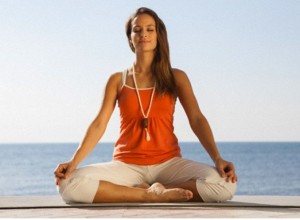 Astrologer Vinayak Bhatt explains that the similar "process or kriyā of kapālabhāti is a milder form of Bhastrikā Prāṇāyāma. When you practice this Pranayama a hissing sound is produced. The practitioner should start with rapid expulsions of breath following one another in rapid succession. When the required number of expulsions, say ten for a round, is finished, the final expulsion is followed by a deepest possible inhalation. The breath is suspended as long as it could be done with comfort. Then deepest possible exhalation is done very slowly. The end of this deep exhalation completes one round of Bhastrika".
Sanskrit word Bhastrika means bellows. This breathing exercise resembles the blowing of bellows. Bhastrika is the excellent breathing exercise which we can practice slowly or fast as per our convenience. A person who is suffering from Heart problem and Lung problems should practice slowly otherwise slowly increase the speed of breathing.
Bhastrika Pranayama should practice normally 3-5 minutes twice a day in the fresh air. In this pranayama body gets the maximum amount of oxygen due to complete inhaling and exhaling breathing.
Steps for Bhastrika Pranayama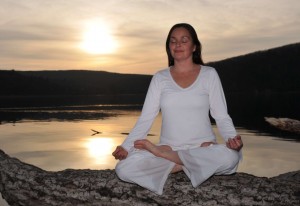 Breathe in deeply through your nostrils. First, feel the diaphragm move down, allowing the lungs to expand and forcing the abdomen out; then feel your chest expand with your collar bones rising last.
Breathe out quickly through your nostrils. Feel your collar bones dropping, chest deflating, and abdomen shrinking as the lungs collapse. This process of exhaling should be much faster than the process of inhaling — almost like a rapid deflation.
Repeat the process. When correctly done, your chest will expand when you breathe in and deflate when you breathe out. Continue doing this for 5 minutes.
With practice, speed up your breathing. Beginners should always start slowly to avoid hyperventilating, but over time, it will be possible to turn this into a rapid breathing technique.
Benefits of Bhastrika Pranayama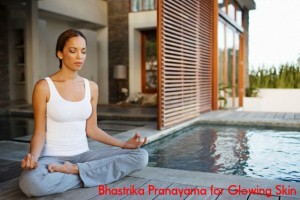 It improves blood circulation.
Keep away the heart related problems.
Provide relaxation to body and mind.
Improves your concentration.
Helps to stronger the lungs.
Relive stress depression and hypertension.
Cures obesity and arthritis.
Calms the mind.
Cures throat infection.
Increases appetite.
Cure asthma, headache, migraine, neurological problems, depression, and gastric problems.
Stabilizes Prana and calms mind, and helps the upward journey.
Precautions of Bhastrika Pranayama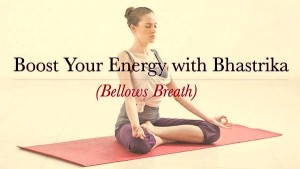 We can do this pranayama by slowly, medium and fast way. Those suffering from lungs and heart problems and high blood pressure can perform slowly. Practice under expert guidance.
This pranayama should not be practiced by people who are pregnant or have high blood pressure. This pranayama should not be practiced by people who are pregnant or have high blood pressure. Beginners should practice this pranayama slowly at first, allowing their bodies time to adapt to the practice. Bhastrika is essentially a controlled hyperventilation, so the increased levels of oxygen in your bloodstream may make you feel lightheaded or anxious, especially if you are new to the practice. If this happens, take a break and allow your breath to return to normal.